TIBA TEMPEH Buddha Bowl with GIGI's ORGANIC

TIBA TEMPEH Buddha Bowl with GIGI's ORGANIC
What is Tempeh? The perfect plant-based protein
Tempeh [tem-pay] is an ancient Indonesian superfood made from just three natural ingredients: soybeans, water and live cultures.
Serves: 2-3 people
Cooking time: 5-10 mins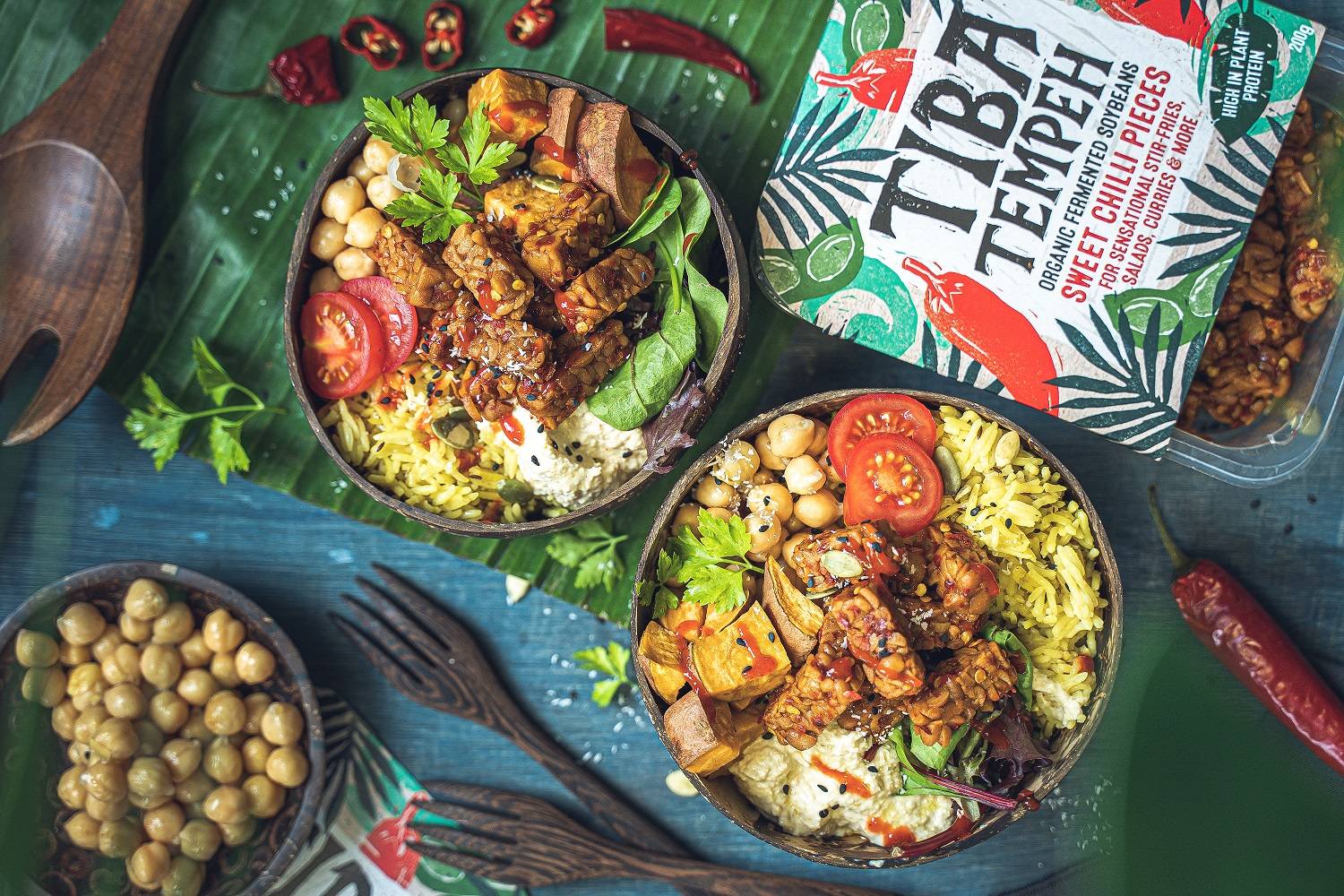 "Treat yourself to a delicious Buddha Bowl, using organic vegetables and a lot of plant-based protein.
Gorgeous on the Inside with GIGI's ORGANIC."
Tiba Tempeh Sweet Chili Pieces
and your choice of…
Luscious leaves: rocket, kale, spinach,
lettuce, cabbage, watercress, bok choy, herbs
Gorgeous grains: quinoa, rice, buckwheat,
bulgur wheat, chickpeas
Vibrant veggies: broccoli, pepper, carrot,
tomato, corn, cucumber, mushroom,
beetroot, radish, asparagus from GIGI's ORGANIC
Healthy fabulous fats: avocado, seeds, nuts,
hummus, coconut flakes
Drizzly dressing: tahini + lemon juice,
soy + ginger, peanut satay sauce, pesto
Method:
Simply pick a wide selection of
ingredients from above, assemble
your Buddha Bowl in a vaguely stylish
way, then top with Tiba
Tempeh Pieces and enjoy!
What's included in the Buddha Bowl?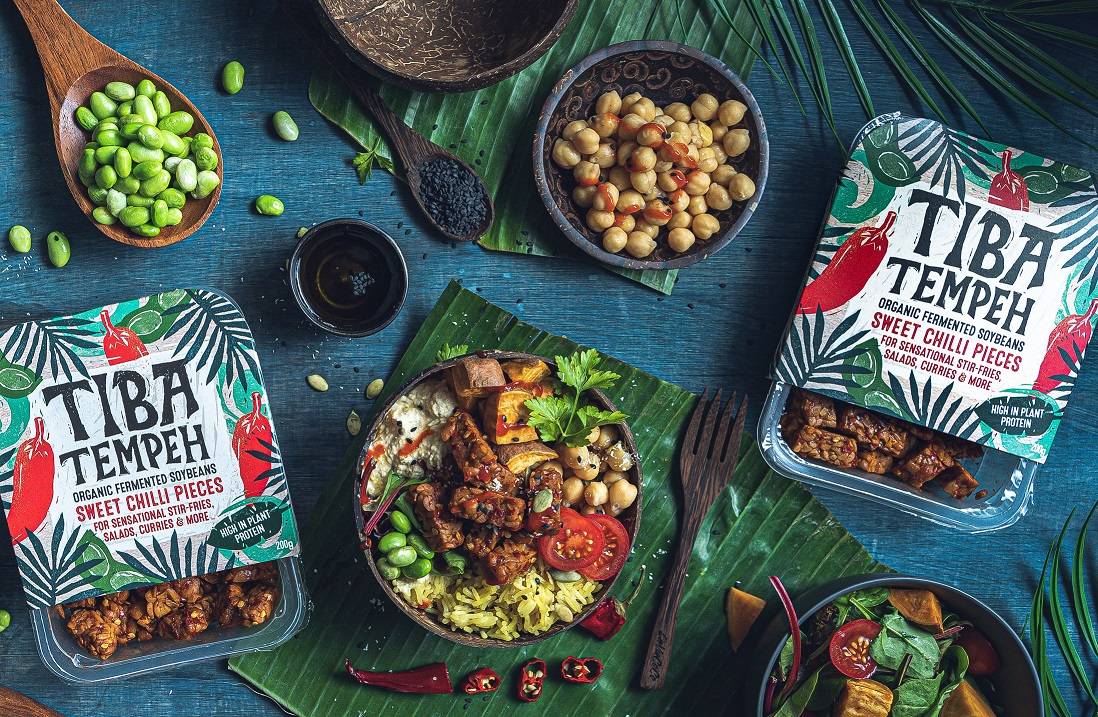 Tiba Tempeh Sweet Chili Pieces from GIGI's ORGANIC

Organic vegetables from GIGI's ORGANIC